History. Excellence. Recognition.
iBridge Solutions, LLC is one of the most storied I.T. Consulting and Service Firms in St. Louis, and was recently recognized by the St. Louis Business Journal as the 13th largest IT Consulting Firms in the St. Louis metropolitan area for 2015! We consider our company to be a fresh, personal alternative to the large national and regional consulting firms that comprise the majority of the I.T. service industry today.
At iBridge we believe in caring for our employees rather than simply caring about headcount; we believe in hiring only the best employees for a career rather than hiring anyone and everyone for a single project; we believe in managing the company through integrity and common sense rather than with spreadsheets; and lastly we believe in building a solid reputation within the Consultant community along with the St. Louis business community!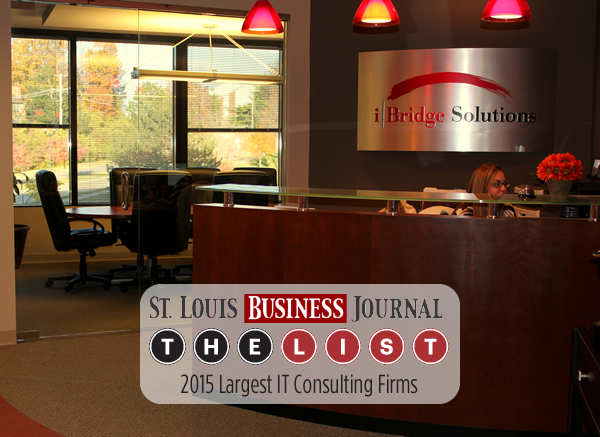 Our Coveted Awards
&

Certifications