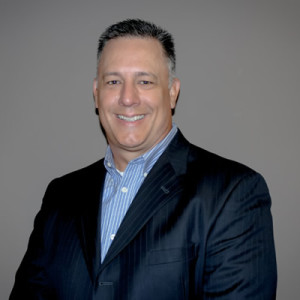 Craig Boren
Principal and Co-Founder
Craig Boren is a Principal and Co-Founder of iBridge Solutions. He has 25 years of professional service, with 18 years of experience in the IT Staffing Industry. Craig has a Big Six CPA background specializing in Audit and a BS in Accounting from Millikin University. He grew up in a strong farming family which instilled in him the values of hard work, community, and integrity.
Craig is most closely compared to a better version of Rex Ryan. His passion for great defense has motivated his 6th grade football players on the field and in life. Craig has transposed his defensive schemes into his everyday life: successfully rearing three children, building a successful business and persuading people to be the best version of themselves. Craig once convinced a homeless man to follow his dreams, that man is now the Chicago Bulls Mascot. He can single-handedly solve a Rubix-Cube in less than 3 days and is a practicing semi-professional outdoorsman on the weekends.
iBridge Solutions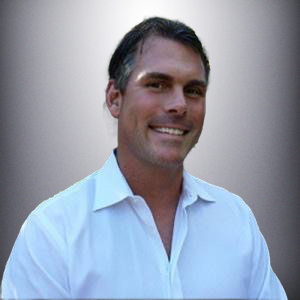 John Hennessey
Principal and Co-Founder
John Hennessey is a Principal and Co-Founder of iBridge Solutions. He has 30 years of professional service, with 18 years of experience in the IT Staffing Industry. John is a graduate of the University of Missouri and has an MBA from the University of Missouri – St. Louis.
John was the original selection for the most interesting man in the world but humbly declined. Chuck Norris has John's autograph. He has successfully made diamonds from coal and peer pressure. Most people have 6 degrees of separation, John has only 4. John created the concept for MTV cribs while mowing his lawn. DC Comics has also reached out to John to build a modern day superhero character about him, as more of a self-made Bruce Wayne.
iBridge Solutions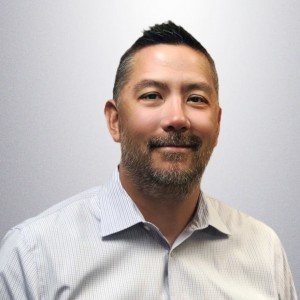 Jasen Morisaki
Managing Director
Jasen is a 20+ year veteran of the St. Louis IT staffing world and a repeat member of the iBridge Solutions team. His background encompasses roles as a Recruiter, Recruiting Manager, Account Manager and the last several years as a Managing Director. Although he will always be a Recruiter at heart, Jasen finds joy in creating cohesive, collaborative teams, removing obstacles to individual successes and working with the team to fine-tuning their craft.
Outside of work, Jasen is a Husband and Dad. If he's not running his son around to various activities, he's probably bass fishing or hacking up a golf course somewhere.
Favorites
Movies: Marvel comics-based movie and action flicks
Music: Blues, Soul and Old School Hip-hop
Games: Settlers of Cataan and numerous European strategy-based board games
iBridge Solutions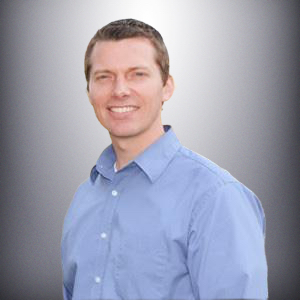 Josh Young
Senior Technical Recruiter
Josh Young is a Senior Technical Recruiter and has been with iBridge Solutions since 2010. He has over 10 years of professional recruiting experience in the Saint Louis area and is dedicated to understanding the current job market, educating others on market trends, assessing each person's best path to a successful career, and coaching them through the entire placement process and beyond. Josh grew up on a pig farm in Jonesburg, MO;where he still tries to visit as often as possible to help his dad with cutting down trees, building horse pastures, hunting, or simply enjoying the open country. While the pig manure shoveling days are over, the "farm life" responsibilities, coupled with the ability to survive as the 3rd son in a large family, has given Josh the determination to give his all to his work, family, and friends.
Josh is also known for his quick wit and intimidation on the volleyball court; currently playing for a Men's Volleyball team who has not lost a tournament since 2012 (including winning the 2012 National Championships).
iBridge Solutions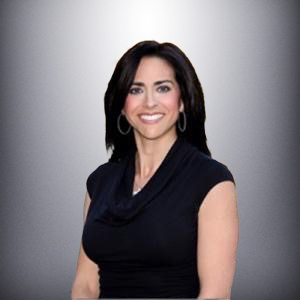 Nicole Carpenter
Senior Account Executive
Nicole Carpenter is a Senior Account Executive and has been with iBridge Solutions since 2012. She has over 21 years of Technical Staffing experience as an Account Manager, all in St. Louis. Nicole has built a reputation as a trusted, intelligent, and customer service focused partner with her clients and consultants. She enjoys forging lasting friendships by taking the time to learn the personal side to every client team, client manager, and technologist she meets.
Nicole is a talented singer and dancer giving her the background to critically judge the judges on talent reality shows.
iBridge Solutions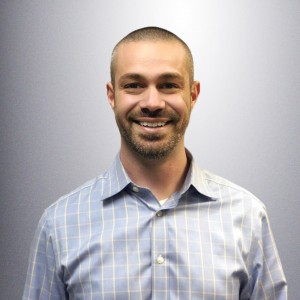 Anthony Bafaro
Senior Technical Recruiter
Anthony has been in the recruiting industry for over 5years and joined the iBridge Solutions team in December of 2016. His approach has always been for the first conversation to be a proactive one about the goals and skills of individual candidates, rather than just running through a checklist of requirements for whichever positions happen to be hot that day. The result is a consultative, relationship-driven professional partnership that provides value to both active and passive candidates alike, as he monitors the market for opportunities that may provide individuals with better compensation, more convenient commutes, better work/life balance, or greater growth opportunities.
Outside of work he enjoys spending time with his wife, son, and other friends and family members, particularly if there's a bonfire involved.
He also likes to dabble in Podcasting, having previously hosted and produced 100+ episodes of the St. Louis Rams Podcast - Rams Addiction, where he had the opportunity to interview professional sports writers, college athletes, and NFL players; and more recently finished an audio biography of his grandmother, who went from growing up on a farm with no electricity or plumbing, to using Skype to interact with her 20+ great-grandchildren.
Favorites
Podcasts: Dan Carlin's Hardcore History, Waking Up, The Bill Simmons Podcast, Song Exploder, Origins, Techmeme Ride Home
Movies: Godfather I and II, Ghostbusters, Dead Poets Society, Scent of a Woman
Music: Big Bill Broonzy, Bob Dylan, Willie Nelson, The Who, Rage Against the Machine, Avett Brothers, Josh Ritter, Sturgill Simpson, NOFX
Shows: The Wire, South Park, Sopranos, PTI, Deadwood
Games: EA Sports, Shining Force, Heroes of Might and Magic, GTA
iBridge Solutions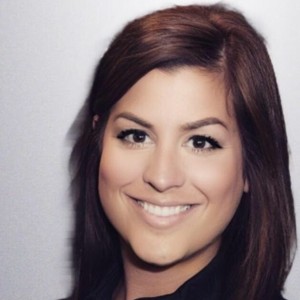 Danielle Nicklas
Senior Technical Recruiter
Danielle is a full life cycle Senior Technical Recruiter with over 9 years of experience successfully locating, identifying and placing top candidate talent. She joined the iBridge Solutions team in August of 2017. She takes a long game, consultative approach focusing on driving value to the candidate experience by listening to and understanding a candidate's values, professional goals and experiences. Danielle prides herself on creating and developing innovative techniques to market top talent with an unwavering commitment to exceed client expectations. She enjoys working the hard-to-fill positions and is always the go to in the office for motivation and support.
Outside of work Danielle enjoys spending time with her husband and daughter as well as playing poker and travelling to anywhere that's near a beach!
Favorites
Movies: any and all comedies
Teams: St Louis Cardinals, Chicago Blackhawks, Chicago Bears, Chicago Bulls, Colorado Rapids
Sports: volleyball, scorer, football, golf
Life Mantra: "Don't let anyone treat you like free salsa. You are GUACAMOLE Baby. You. Are. GUACAMOLE."
iBridge Solutions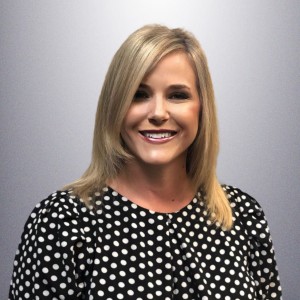 Alanna Cova
Office Manager
Alanna is a highly motivated business professional that brings more than 29 years of management, business administration and accounting experience to the iBridge Solutions Office Manager role. She joined the team in February 2018 and her ability to wear multiple hats (usually at the same time) brings a tremendous amount of order and structure to our fast-paced and ever evolving environment. Her eye towards organization brings great balance to our team of fast-moving Sales and Recruiting professionals.
When she is not at the office, she loves watching and supporting her two daughter's Volleyball and competitive Cheerleading. She also enjoys gardening, the heat and beaches.
Favorites
Movies: Steel Magnolias, Just Go With It and anything with Adam Sandler
Destination: Anywhere warm and on a beach
Music: All
Food: Asian Cuisine and all potato dishes
iBridge Solutions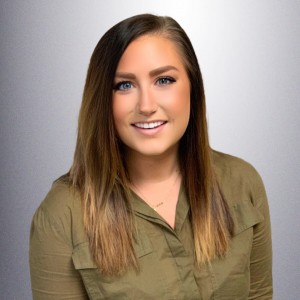 Nicole Rose
Senior Technical Recruiter
Nicole is a Senior Technical Recruiter with over 5 years of industry experience that joined iBridge Solutions in February of 2019. Nicole takes a proactive and consultative approach to recruitment, getting to know candidates well and helping them find the next best step in their career. Priding herself on relationship building, she focuses heavily on candidate and consultant care. Nicole strives to provide a high-quality candidate experience, working with both passive and active candidates, to make good long-term matches for both the candidate and client.
Outside of work Nicole occasionally dresses like a west-county soccer mom (but isn't) that may have just come from hot yoga, boxing or other workout class. She enjoys spending time with friends & family, trying all the new local spots (giant foodie), reading, being outdoors, traveling, podcasts, the occasional hip-hop dance battle and a glass (bottle) of red wine. You can count on her to keep things entertaining and fun.
Favorites
Movies: Harry Potter (all of them), any Romcom, The Godfather, The Big Short,
Inglorious Basterds, Goodfellas, Straight Out of Compton, The Departed, Whiplash, The Sixth Sense, A Beautiful Mind, Ray, Gran Torino, Think Like a Man.
Music: A little bit of everything.. 90's Rap and R&B, Motown, Stevie Wonder, Ray Charles, Bill Withers, The Avett Brothers, Billie Ellish, Bon Iver, Kahlid, Alabama Shakes, Post Malone, Kendrick Lamar, Chance the Rapper, Chainsmokers, Marshmallow, Destiny's Child Radio to name a few :).
Shows: The Office, New Girl, Stranger Things, A Million Little Things, Friends from College, Grey's Anatomy, Good Girls, Billions, Suits, Game of Thrones.
Games: Heads Up, Cards Against Humanity, What do you Meme, Game of Things, Stranger Things Monopoly, You're and Idiot, any/all board and card games really.
iBridge Solutions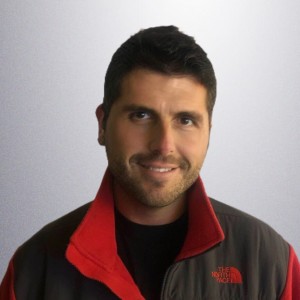 David Lanxon
Technical Recruiter
David joined the iBridge Solutions team in December 2018. He brought with him a strong work ethic and high motivated attitude to place the correct person in the correct seat. David takes pride in ensuring that he truly understands what the candidate is looking for and ensuring they fully understand the position before he submits them.
As a recruiter, he takes pride in ensuring that placements are a strong match for all parties. He finds there is nothing greater than finding opportunities for smart people to do awesome things, and it's an amazing process that he feels lucky to be a part of.
Outside of work he enjoys spending time with his friends and family, especially his nieces and nephews.
Favorites
Movies: The Bourne Everything
Shows: Judge Judy
Music: Hip Hop and R&B Flavor
Games: Not a fan of organized fun
iBridge Solutions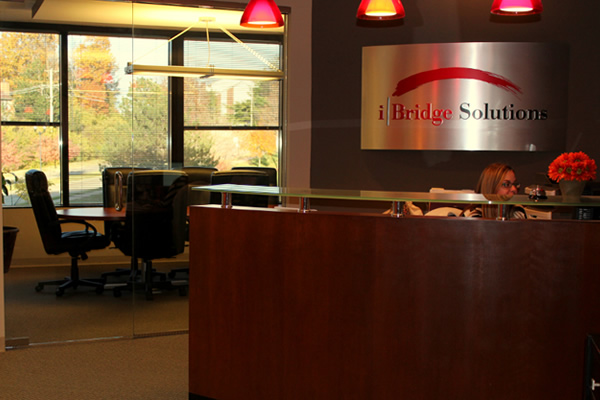 iBridge Solutions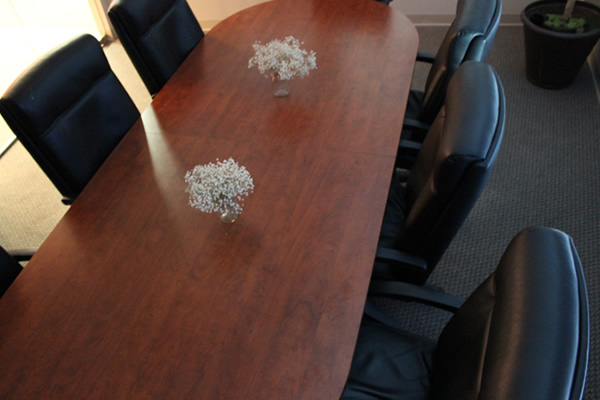 iBridge Solutions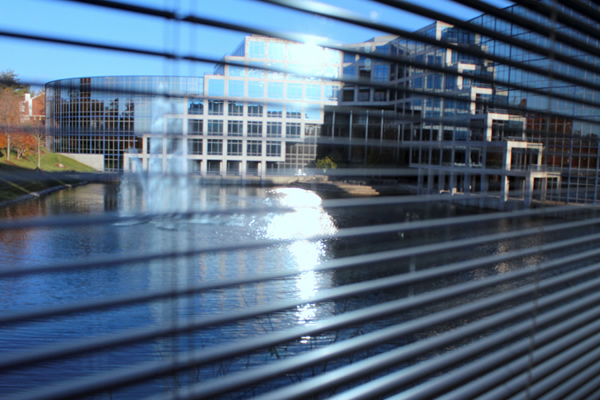 iBridge Solutions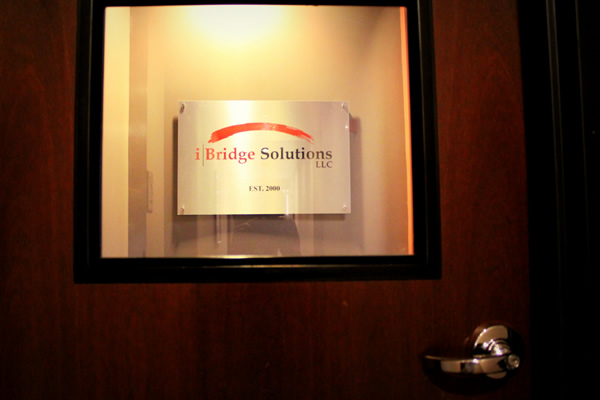 iBridge Solutions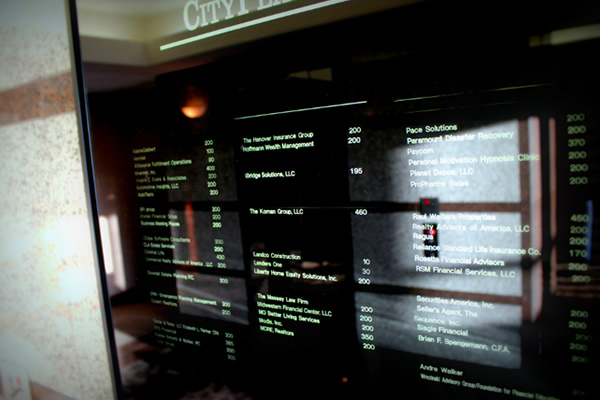 iBridge Solutions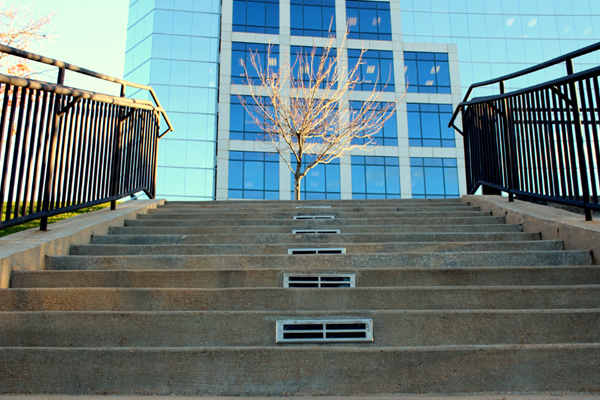 iBridge Solutions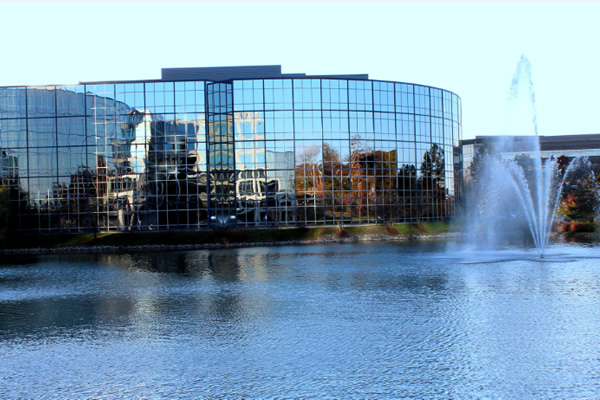 iBridge Solutions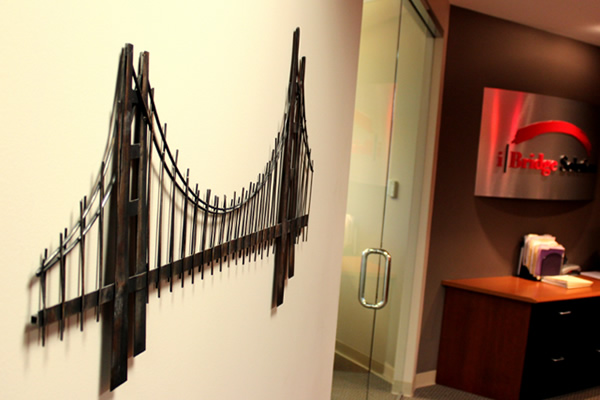 iBridge Solutions