Leverage Our Resources To Fill Your Gaps
We can meet your IT, technical, and management service needs!
As our primary service offering, we provide strategic Staff Augmentation Consulting Services to our Fortune 1000 and middle market clients across the technology spectrum. Our full-time consultant employees work almost exclusively on long-term "time and material" contracts (i.e. 3+ months) and typically play a key role within their teams and departments. We hire only the most qualified professionals available and offer them full-time employment, benefits, training, and a challenging career! We generally do not hire 1099 or independent consultants, and we do not hire our professionals on a project-to-project basis, as we are firm believers that the only way to build a quality consulting practice is by surrounding ourselves with the best and brightest available for the long-haul!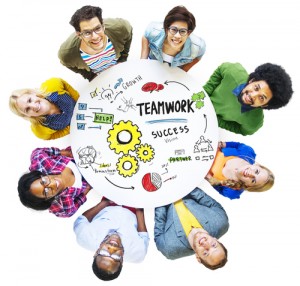 Bringing You the Most Qualified Professionals Available
At iBridge Solutions, our Staff Augmentation Consulting service model provides for highly skilled professional employees capable of elevating our clients environments with industry leading technology solutions through:
Design and development of enterprise system architectures that are scalable and configurable to meet the needs of your growing business.
Design and deployment of next generation public and private cloud solutions that provide secure access for your mobile workforce and leverage social media capabilities.
Upgrade and Integration of core legacy systems that leverage cloud computing models such as SaaS, IaaS and PaaS for seemless integration and advancement of your platform capabilities.
Risk Assessment, analysis and advancement of network security architectures to ensure safeguard and compliance of mission critical systems.
Data Analysis and integration of disparate systems to effectively manage the increasing volume of structured and unstructured data and effectively turning it into usable, intelligence information for business analytics.
Analysis, management and optimization of business costs for a holistic approach to technology design, deployment and support across your entire IT environment.