Expertise to Bring Your Dream Team to Life
We share your goal to meet cost and schedule control objectives while achieving a quality technical or IT project!
Our Project Consulting Services practice was developed to take the burden of managing an I.T. development project off of our client's plate while still providing them with the peace of mind that being fully informed about progress milestones allows. The cornerstone of our project consulting service model is maintaining an open line of communications with our clients and their desired objectives.
At the beginning of each project life cycle we perform a thorough project assessment during which we document the current systems environment, the new project's purpose, business objectives, scope, and detailed deliverables in a formal Project Proposal Document. Additionally, we document the primary assumptions that were made in preparing the project proposal, define each party's responsibilities during the project, and define how the lines of communication will be maintained throughout the project and especially when change management is required. Each time there is a change or technology issue identified that deviates from the original project proposal, we document our findings and estimate what the effect will be on the overall scope and cost of the project and submit it for client approval prior to implementing any changes. Through these formalized lines of communications and the regular status meetings that are held, our clients are able to remain fully informed about our project progress.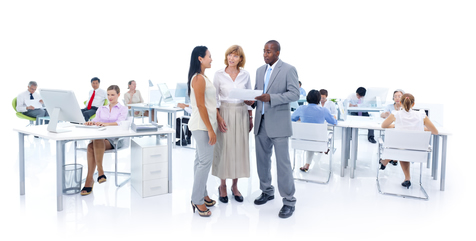 Scalable, Proven IT Solutions For Your Business
Through our Project Consulting service model we are able to provide our clients with following types of technology services to name a few:
Development of enterprise systems architectures with scalable, flexible, and easily supportable characteristics.

Design and development of E-commerce applications to facilitate BtoB and BtoC business initiatives.

Design and development of N-tier client server applications using various development tools and platforms.

Design and development of Internet, Intranet, and Extranet sites to facilitate the exchange of critical business information with your customers, employees, and business partners.

Development of legacy system applications and integration of core legacy systems with client server or Internet based applications.

Improvement and development network security architectures to safeguard mission critical systems from outside intrusion.

Network engineering and support services to ensure that network infrastructures are upgraded and maintained properly across multiple operating system platforms.